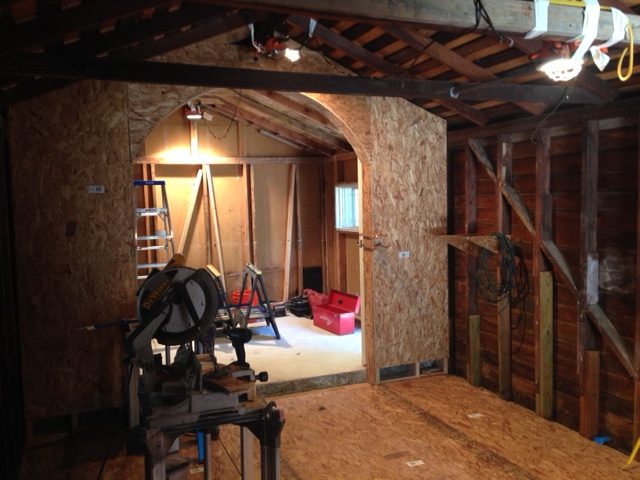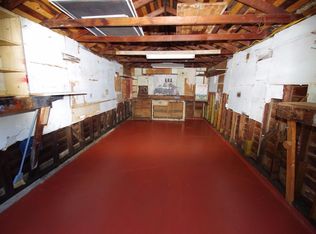 The Louise Lawrence Transgender Archive (LLTA) is now under construction. The first step, when turning a shabby garage into an environmentally controlled transgender archive, is to clear it out.
The bulk of the archival holdings, over 70 banker's boxes, have been in storage since last August, but we still had Louise's file cabinets and furniture to deal with. Enter Stafford, well connected trans man and LLTA supporter. Stafford contacted Dr. Carol Queen and Robert Lawrence, co-founders of the Center for Sex & Culture in San Francisco. These pillars of queer culture generously donated storage space for Louise's furniture and filing cabinets and Stafford assembled the moving crew. After a day of loading and unloading, we were ready to build.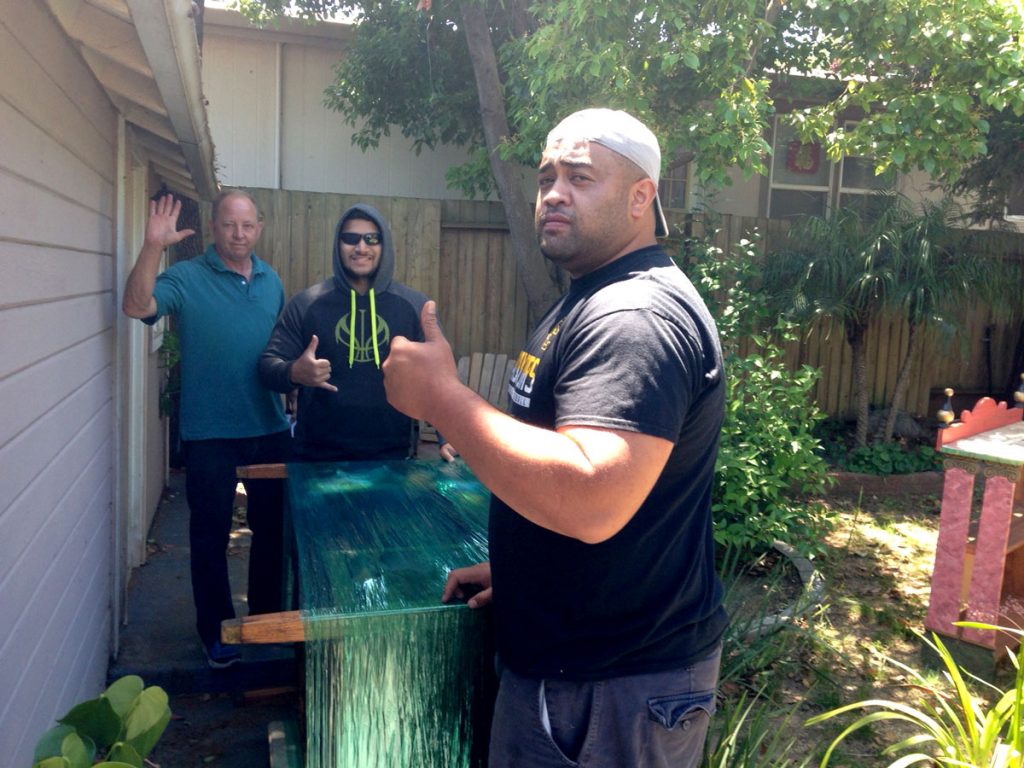 Rob Oakley designed the LLTA space months ago and now he's building it. Rob is a theatrical and exhibit designer. In the 1990s he was Technical Director for the San Francisco State University's Theatre Arts Department where he met Ms. Bob, who taught theatrical sound design. He fabricated the Harvey Milk exhibit for the opening of the GLBT History Museum and was both technical designer and project manager for scenic-elements in the new Madame Tussauds Wax Museum at Fishermen's Wharf.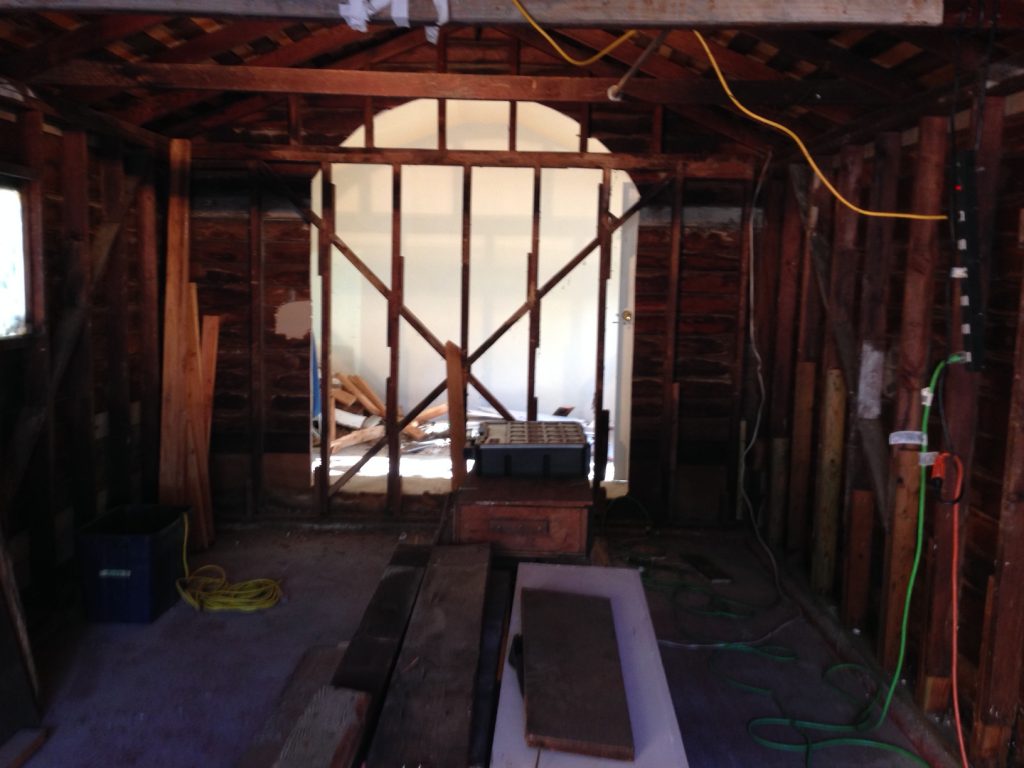 Rob started in on LLTA by tearing out termite infested walls and building new ones. This week Louise got a new door and a window overlooking the garden. She looks fabulous thanks to Rob Oakley.
And speaking of looking fabulous, please, checkout Louise's re-designed website, the work of LLTA creative director Robyn Adams, who also designed the LLTA logo. Other contributors of time and talent include Jim McKee of earwax productions, who recorded and mixed the sound for our fundraising video and grant writer Carol Kleinmaier. Every grant she wrote for LLTA has been successful. Both Carol & Jim donated all their work to LLTA.
The LLTA would not be possible without the support of 87 online backers, the LEF Foundation, Sisters of Perpetual Indulgence, St. Francis Lutheran Endowment and one greatly appreciated anonymous donor. With their help LLTA raised $12,500, about half of what's needed to complete the construction and purchase archival storage containers. We're waiting to hear about another grant and planning to apply for more. The GLBT Historical Society will continue to act as Louise's fiscal sponsor, so all donations are still tax deductible.
Watch this site. Watch Louise grow and see her archive develop.