by Taryn Gundling, PhD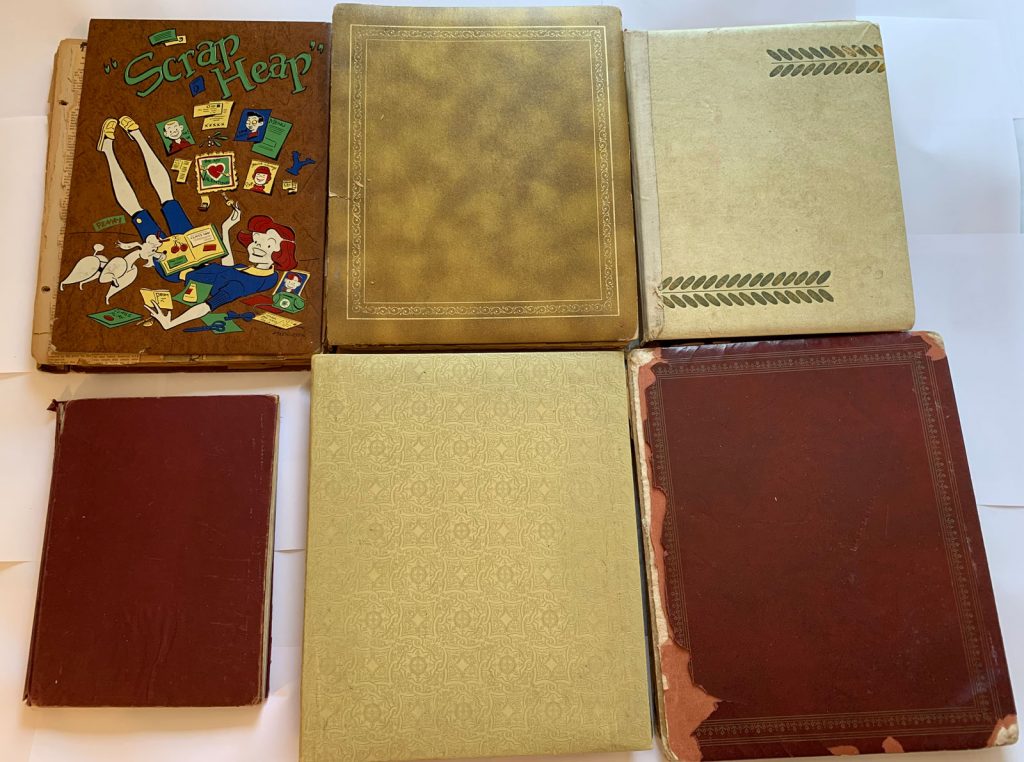 Sometime around 2008, I attended a transgender support group called True Selves that met monthly, after hours, in the sparsely adorned lounge of a psychotherapy office located in central New Jersey. It was a relatively early, furtive step on my journey of self-discovery as I ventured progressively further from the comparative safety of my home to the meeting an hour south. Among other revelations, I let it be known that by profession I was an anthropologist, and was flirting with the notion of shifting my research agenda in the direction of the emerging discipline of transgender studies.
At the end of a later True Selves meeting an older transwoman named Denise, sporting just a hint of make-up, a cute greying pixie cut and sensible attire, approached me carrying a clear plastic storage bin. I remember her hazel eyes and her soft feminine voice inquiring if I, as an academic, would safeguard the bin's contents and eventually find an appropriate home for them. I said I would as I quickly perused the scrapbooks and other ephemera contained within.
I held onto that bin for several years, occasionally glancing through its contents and slowly recognizing the gravity of the materials I now had in my possession. And I thought of the promise I made to Denise. I thought about the lifetime of living a double life (she was married with children, just another unremarkable denizen of some suburb or other), and the countless hours searching for anything that spoke to the seemingly inscrutable transvestite experience she lived every day. I understood. It made my heart ache that here in front of me were the historical remnants of a person trying to make sense of the insensible, yet knowing it was a foundational part of who she was.
As my own coming out process continued apace, I began to attend Fantasia Fair, held every October in Provincetown on Cape Cod, MA. Unlike other trans gatherings, typically sequestered within the confines of a hotel, Fan Fair encourages participants to explore the entirety of the quirky, welcoming town situated close to where the Outer Cape spit terminates into the Atlantic Ocean. As I packed to attend the Fair in 2014, at the last minute I decided to bring along Denise's collection. Perhaps someone there could appreciate its contents?
Upon arrival, and after I made the mental and sartorial adjustments those of us who live "part-time" go through, I ventured out into town and began attending workshops and bumping into friends from prior Fairs. I mentioned that I had these materials with me, and an acquaintance averred that there was someone at the Fair who would be very much interested in taking a peek at the collection, Ms. Bob Davis. Introductions were quickly made and before long I showed the contents of the bin to Ms. Bob.
Her eyes widened as she quickly began to identify individual items of potentially great value in the study of our trans history, including several Polaroid prints that appeared to have been taken at Casa Susanna, the now legendary 1960s respite in the Catskills where transvestites and transsexuals (as we were then known) periodically gathered to be with the only other people in their lives who "got it." No explanations or legitimations were necessary. Ms. Bob expressed the palpable excitement felt by a historian who stumbles upon any shred of new information that they KNOW is important. Such is the serendipity of discovery among a newly visible community, gathering and sharing a history that for far too long was neglected.
I am personally thrilled that Denise's collection, lovingly and longingly accumulated over decades, is finding a good home at Ms. Bob's own Louise Lawrence Archive. In addition, this archive's website will contain a link to the Transgender Digital Archive which will house some of the materials, digitized and available on-line.  Simultaneously, my efforts to locate "our" Denise, as Ms. Bob calls her, who would be quite elderly at this point, continue. Imagine the joy of telling her, in person, that her life's work was finally being made available for today's trans youth so they could see that they indeed stand on the shoulders not of giants, but of regular, courageous people who in the most human way insisted on leaving a record that they were here. Stay tuned…
Taryn Gundling, Ph. D., is a recovering engineer who later earned a doctorate in anthropology at Yale University. She teaches transgender studies and anthropology at William Paterson University.