DONATE NOW TO COMPLETE THE LLTA
[column grid="4″ span="1″]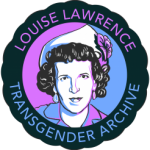 Your donation to the construction and maintenance of the LLTA is tax deductible thanks to our partnership with the GLBT Historical Society of San Francisco. Please help us carry out our mission to preserve our transgender history.
[/column] [column grid="4″ span="3″]
A Message From Ms. Bob on the Finishing Touches Campaign

See more videos from Julia Serano, Susan Stryker, KJ Rawson and more! 
[/column]