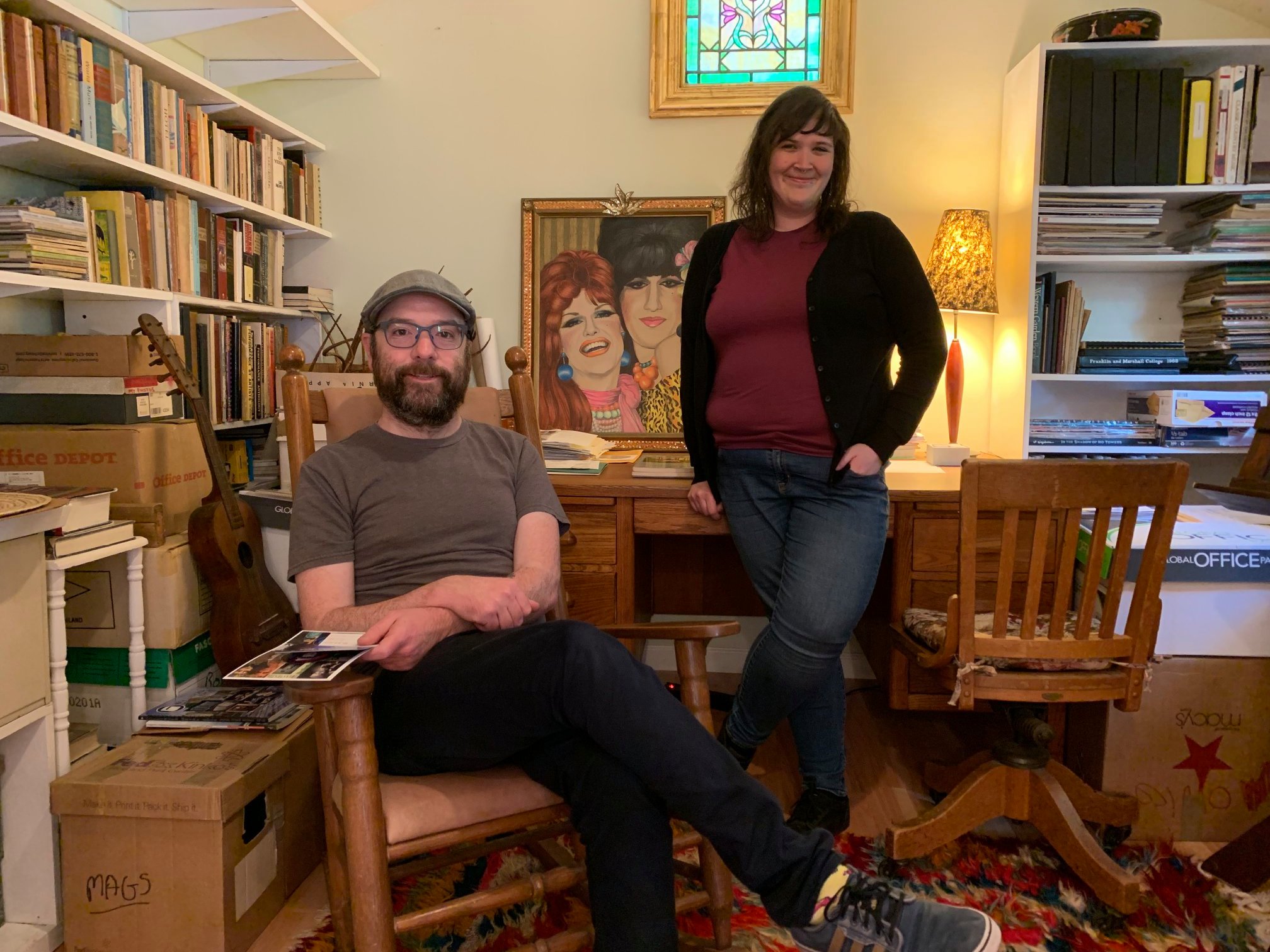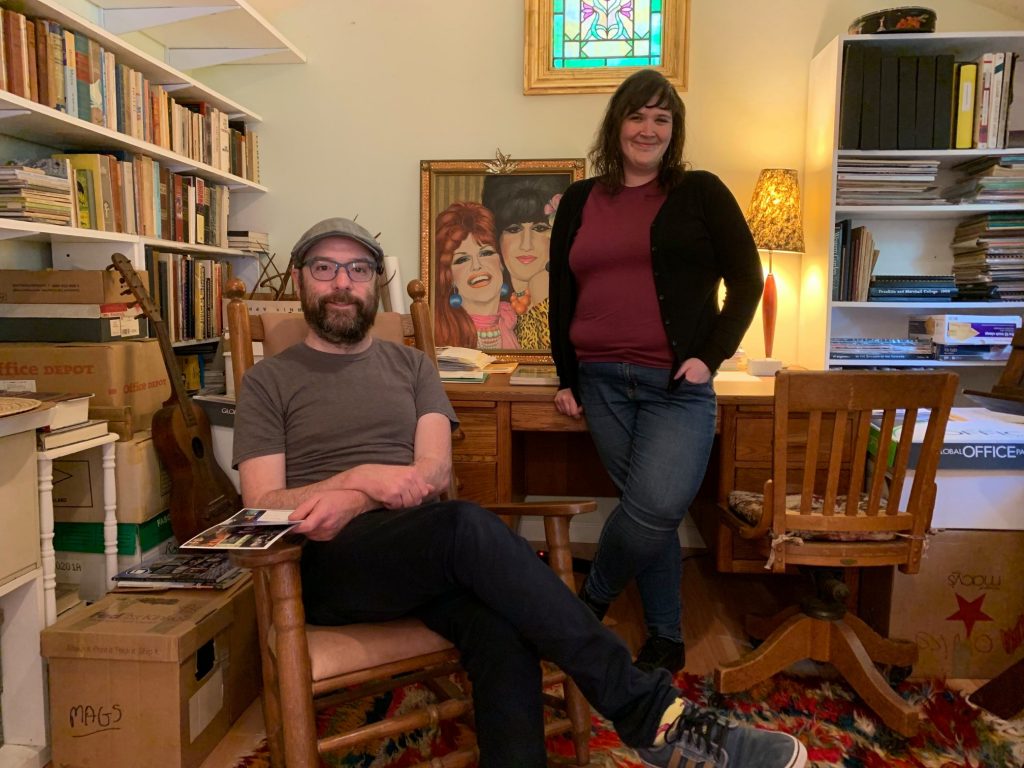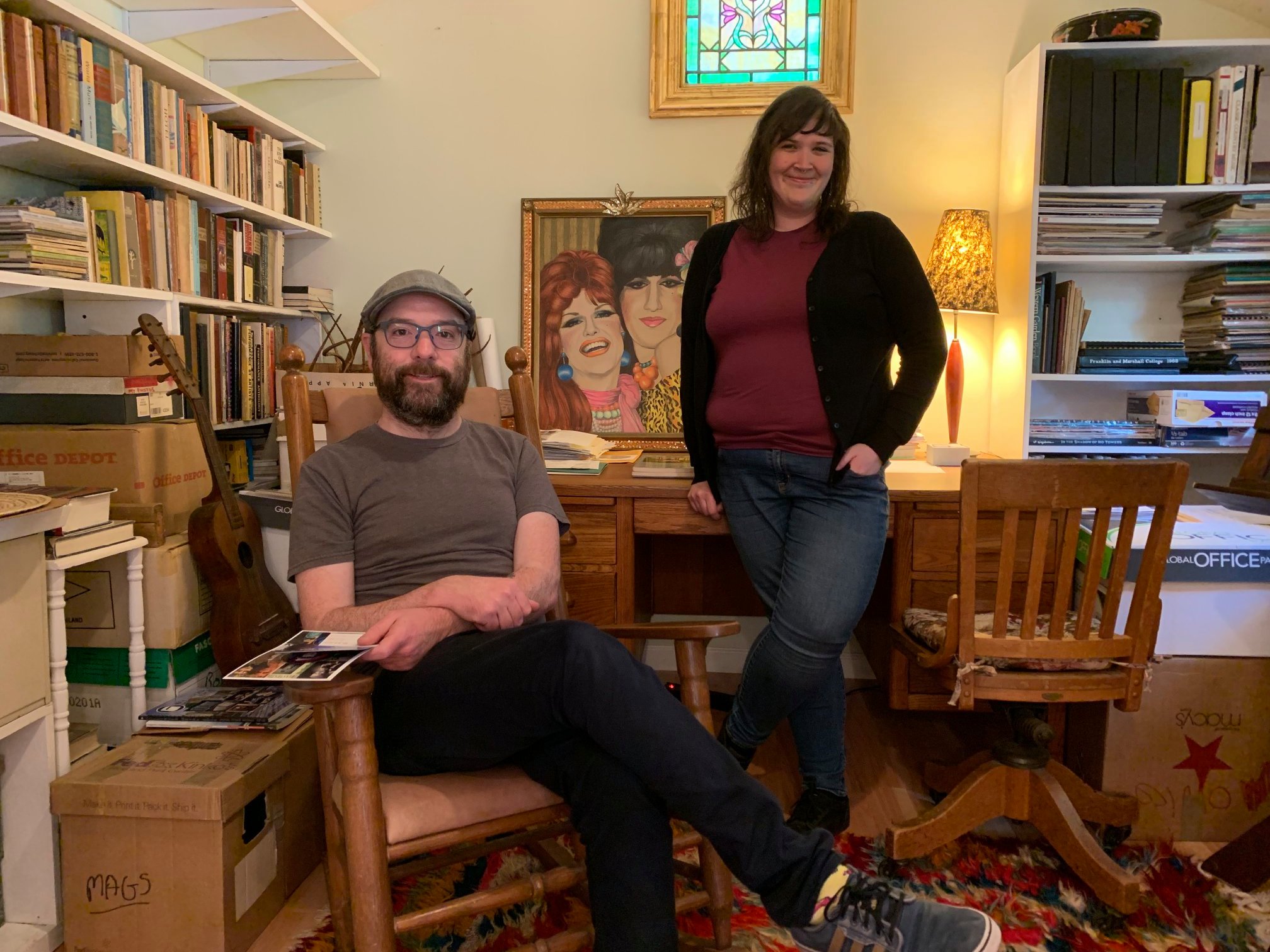 On June 9th, 2019, independent filmmakers Scott Braucht (Left) and Stephanie Hough (Right) stopped by Louise to conduct further research for their upcoming documentary on the making of the 1991 camp cult film Vegas in Space – shot in San Francisco.
Scott and Stephanie are pictured in front of a painting created by Doris Fish, Australian star of the aforementioned film. The painting depicts Fish and her friend, Miss Abood.
Of the research experience at the archive, Braucht stated, "I could spend hours there!"
(Right)Tippi and Miss X in an official promotional photo for Phillip R. Ford and Doris Fish's film Vegas in Space. Many years in the making due to budget constraints, this photo was taken several years before the 1991 debut of the film, which followed Tippi's death earlier that year.
Below, the Vegas in Space trailer.