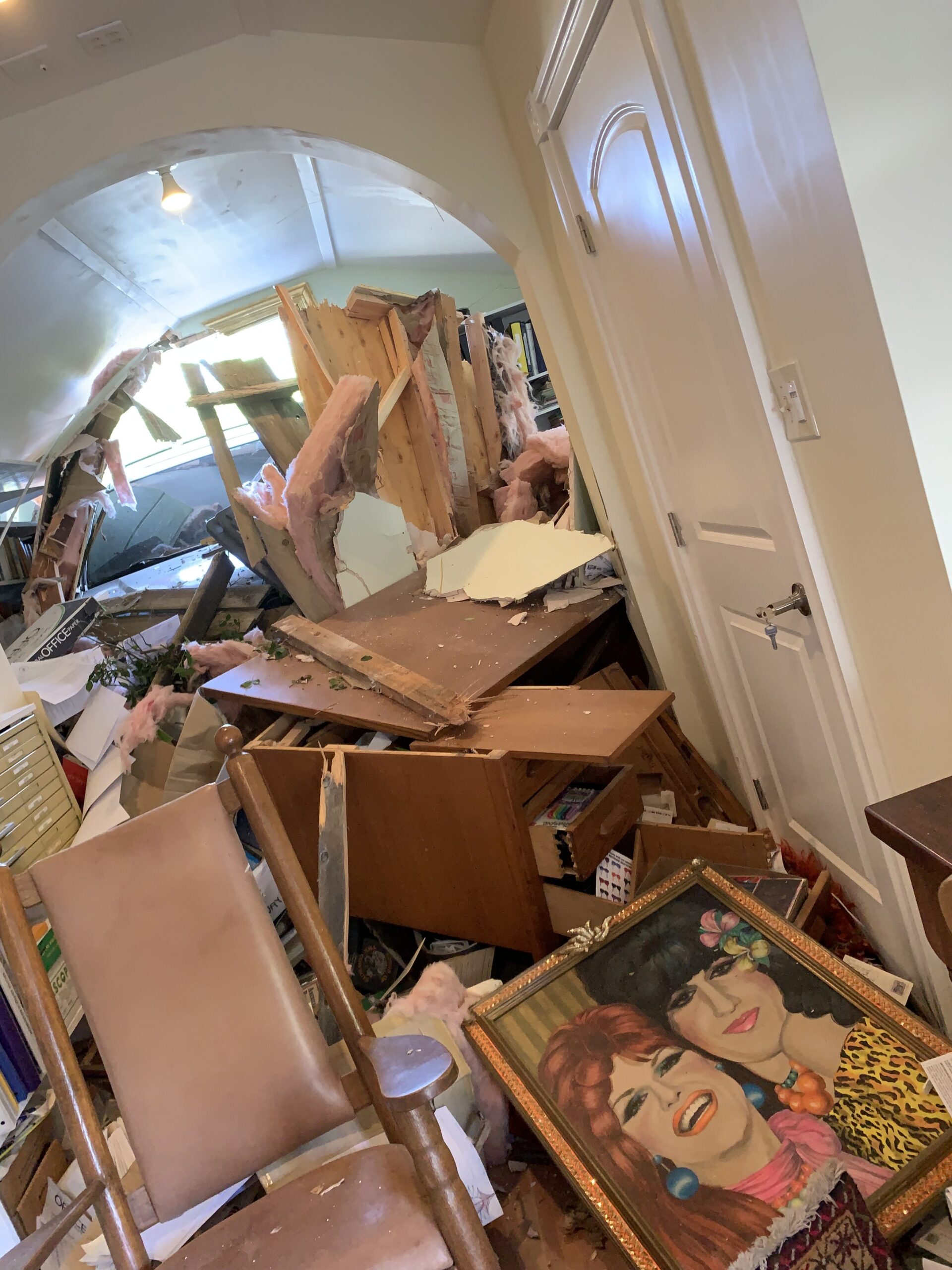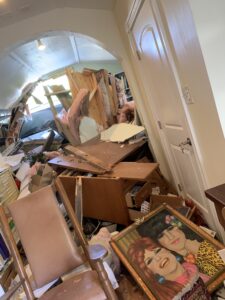 Thursday, March 31st was International Day of Transgender Visibility. I was rushing to events in San Francisco and ran into the archive to get some brochures. Imagine my surprise when I was greeted by an SUV parked in the middle of the office. How did that get here??! 
Neighbors said the driver lost control, smashed through the rear wall of the archive, and ran. He hasn't been seen since. Fortunately, no one was hurt, and the damage was largely confined to the office. Most of the collection was untouched. Damaged items were promptly removed and safely stored. Isaac Fellman, Research Archivist at the GLBT Historical Society, is organizing a team of archivists to come to LLTA for a cleanup and remediation day.
LLTA is insured, but not all expenses, such as the very high deductible, are covered. To rebuild the archive and continue our programs we're announcing the LOUISE LAWRENCE 2ND ANNUAL BIRTHDAY FUNDRAISER.  She'll be 110 on April 28.
Tax-deductible donations can be made through the GLBT Historical Society. Thank you.
Read more about the incident at the Vallejo Times Herald and the Bay Area Reporter.