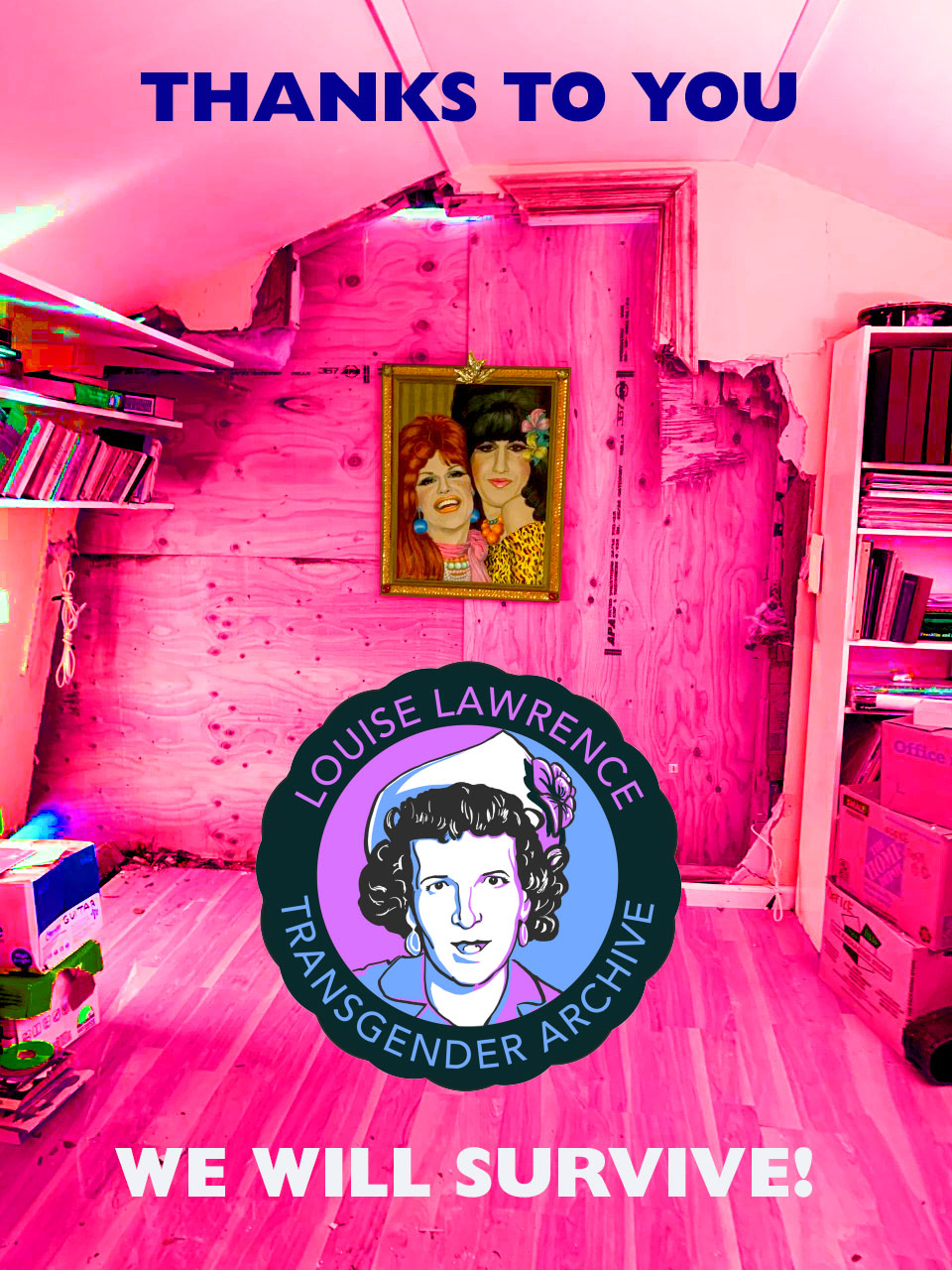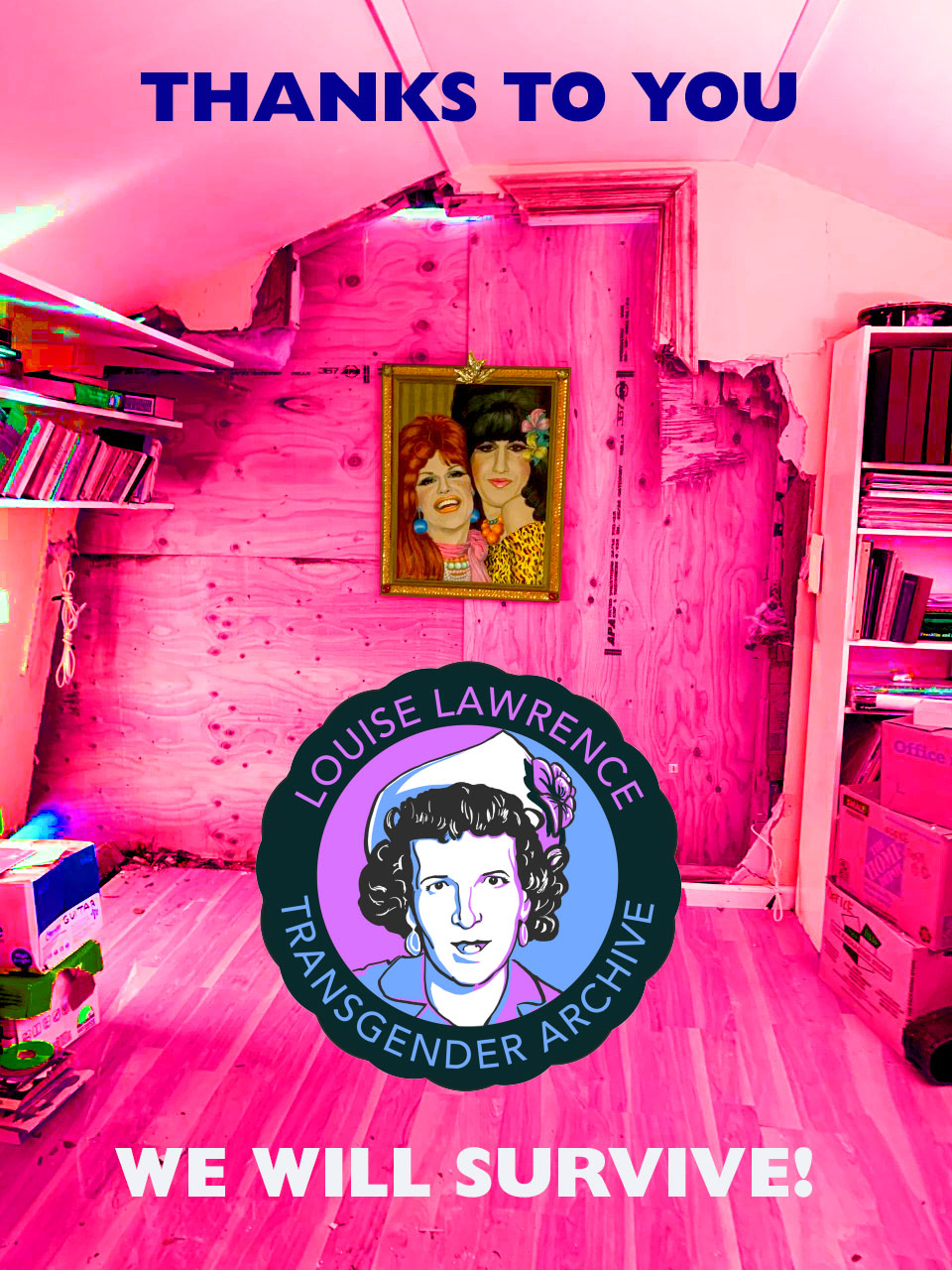 On March 31, Trans Day of Visibility, the Louise Lawrence Transgender Archive was severely damaged when an out-of-control SUV accidentally crashed into the archive's back wall. The uninsured driver fled the scene.  Thankfully, the collection was undamaged for the most part but we are left with a great deal of work to do to rebuild. This disaster strikes just as we were set to begin our annual fundraising drive to celebrate Louise's birthday and fund our work. It is now more critical than ever that we ask you for any donation you can make.
For news coverage of the incident, please see recent articles in the Vallejo Times Herald and the Bay Area Reporter.
Click the DONATE link if you'd like to contribute. Thank you.