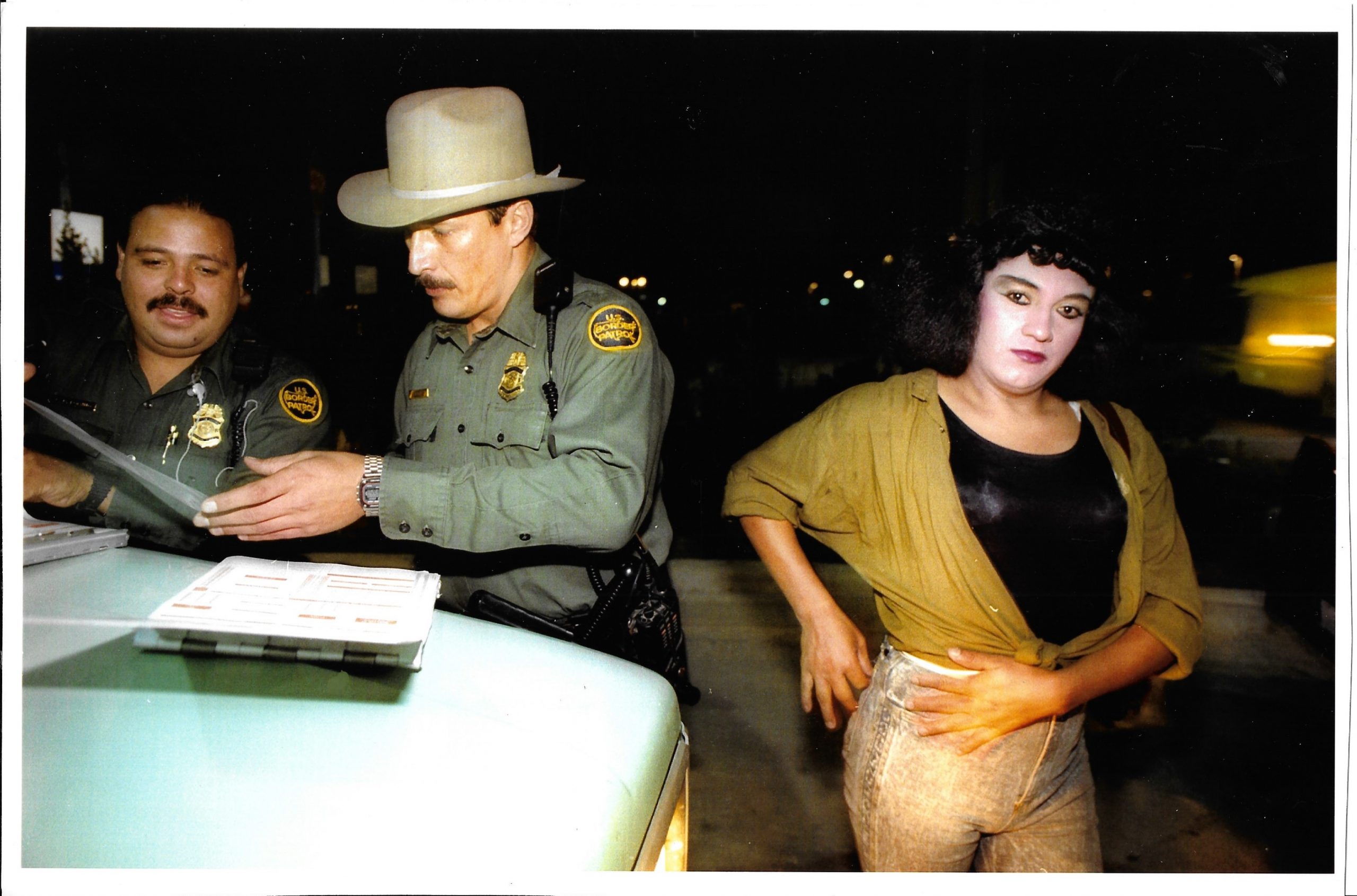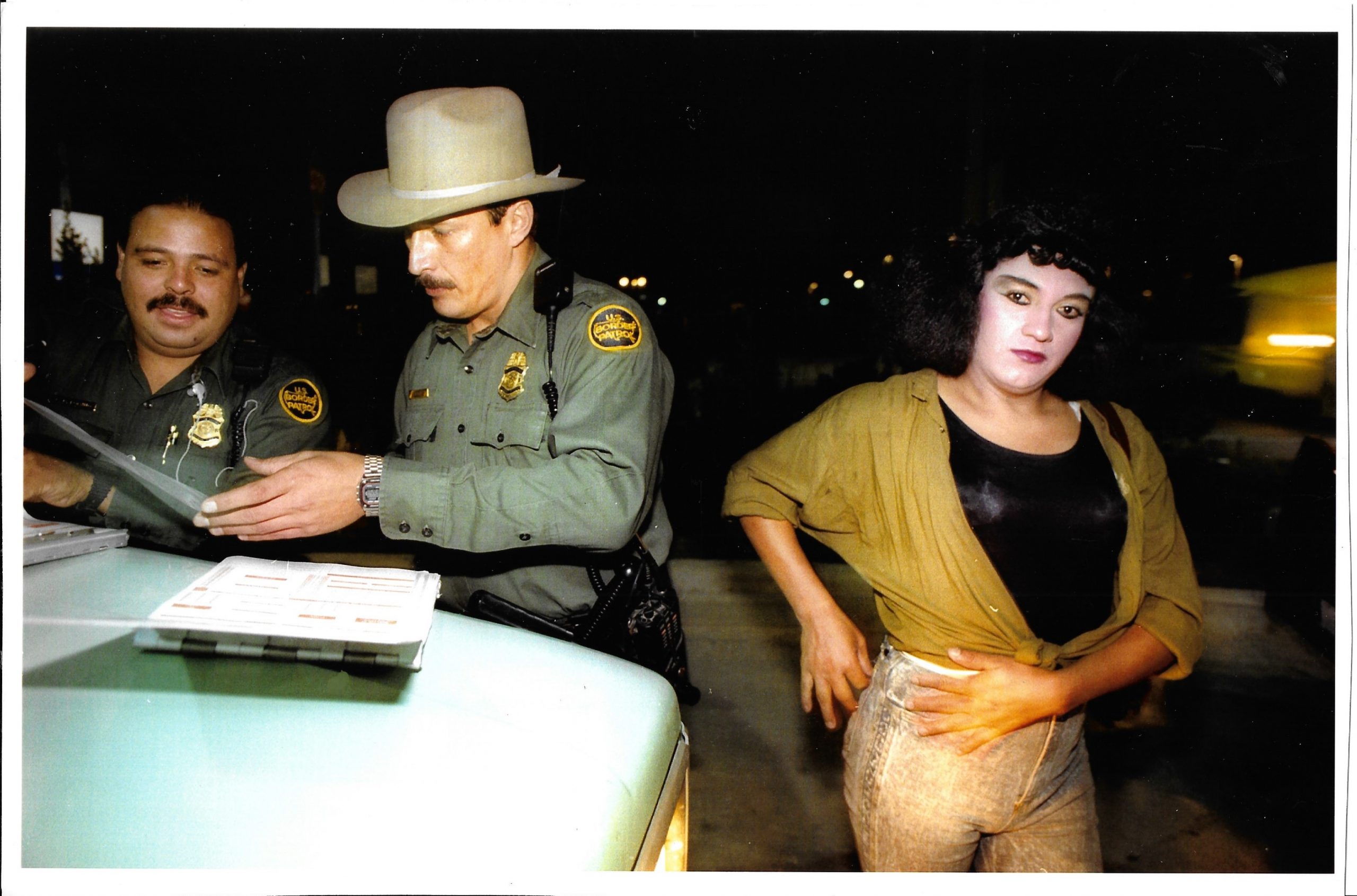 Here is a photo from the files of an unknown newspaper.  Fortunately, there is some information on the back.  The caption, clipped form the newspaper itself, is pasted on the back:
US BORDER PATROL OFFICERS Frank Palomino (left) and Fernando Reyes finish deportation paperwork on a transvestite illegal immigrant in Brownsville, Texas.
Rubber stamped on the clipping is the date SU JAN 30 1994.  "(U.S. – Border Patrol) 1 of 5," is written above the clipping in blue ball point.  A rubber stamp says, "Staff Photo."  The woman is never identified.  We never are told her name, only her legal status.  She is both nameless and "illegal."  Does she exist at all?