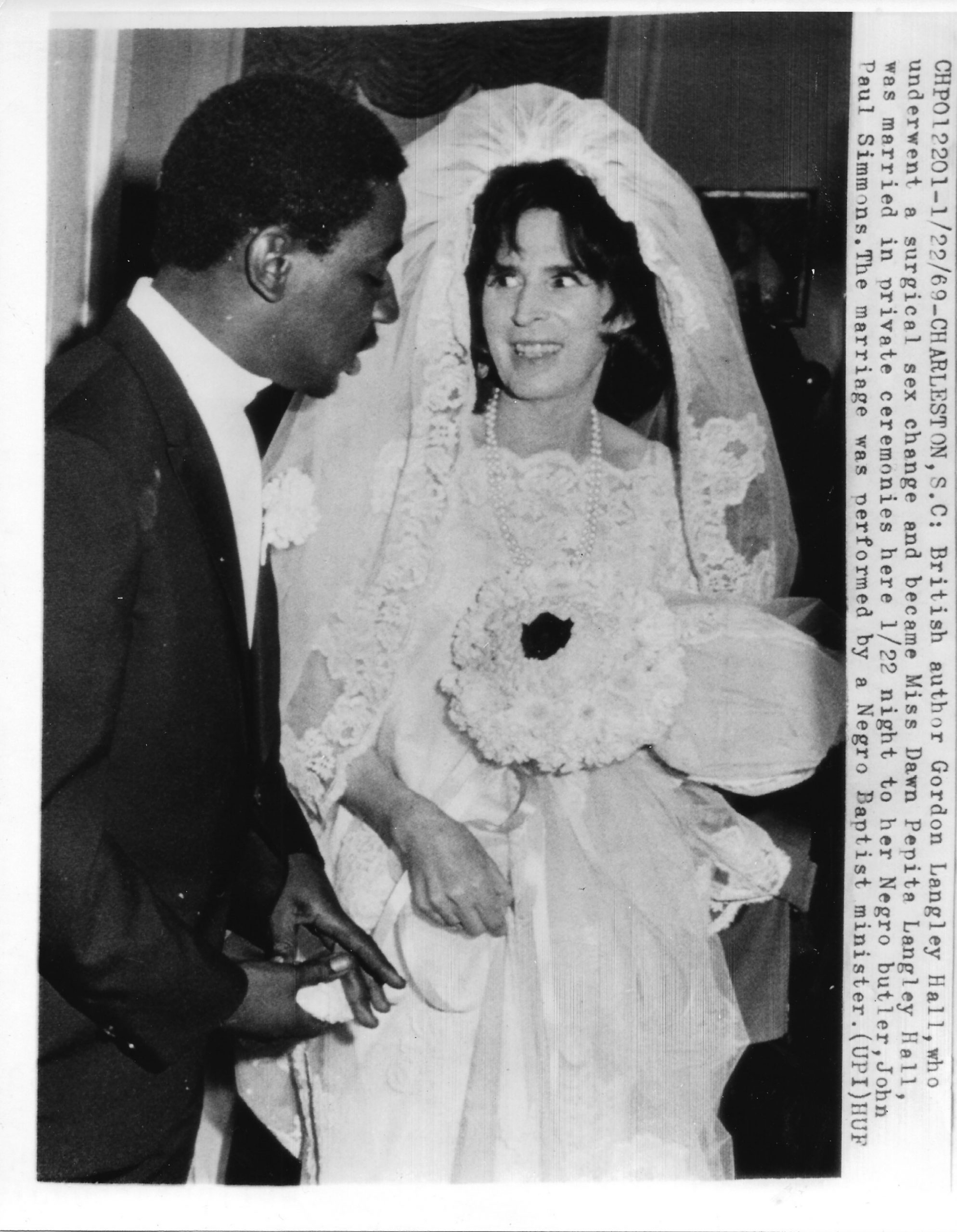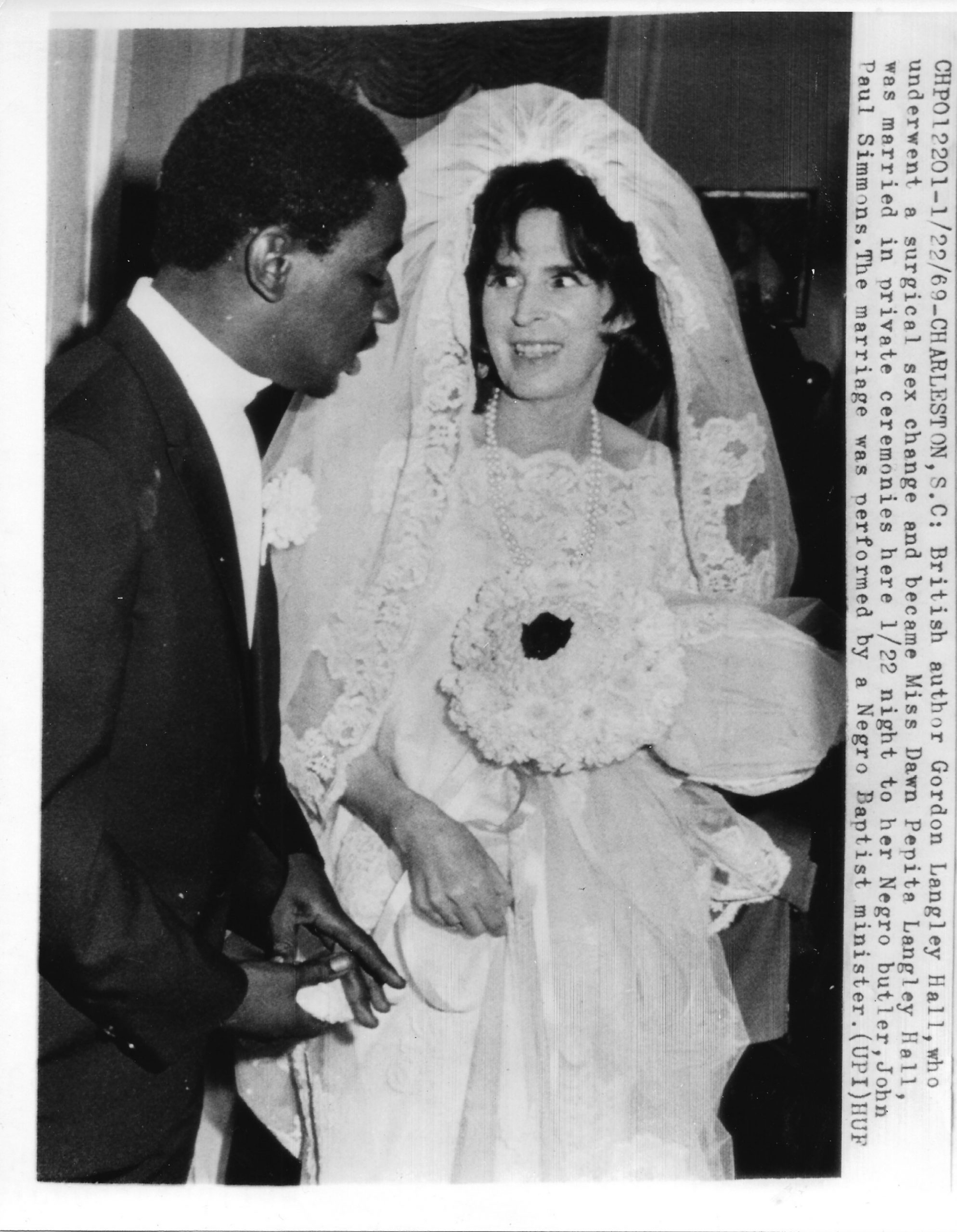 Dawn Langley Simmons' place in trans history is difficult to assess.  Her first autobiography, Man into Woman (1970), opens with the following "tease," prior even to the title page.
HE . . . Gordon Langley Hall
Taught  the Ojibways at a remote Canadian outpost; was the only male society editor in the state of Missouri; dined with the Archbishop of Canterbury; was adopted by Dame Margaret Rutherford and her husband.
SHE . . . Dawn Langley Hall
Met and married a black man, John-Paul Simmons; had her first sexual experience of any kind; was thrown into a Charleston jail with her black husband; conceived a child – and lost it.
This photo was taken at Dawn and John's inter-racial wedding, held when South Carolina was still segregated.  The caption reads:
1/22/69_CHARLESTON, S.C.: British author Gordon Langley Hall, who underwent a surgical sex change and became Miss Dawn Pepita Langley Hall, was married in private ceremonies here 1/22 night to her Negro butler, John Paul Simmons.  The marriage was performed by a Negro Baptist minister.
The cover photo of her second autobiography, Dawn: A Charleston Legend (1995), is an intriguing choice for a transsexual woman.  It is a "digitally assembled" image of Dawn with Gordon, her former male self, arm-in-arm.  John Berendt, author of Midnight in the Garden of Good and Evil, called Dawn, "stoic, charming, and utterly bizarre…one of the great, taboo-trashing eccentrics of out time."