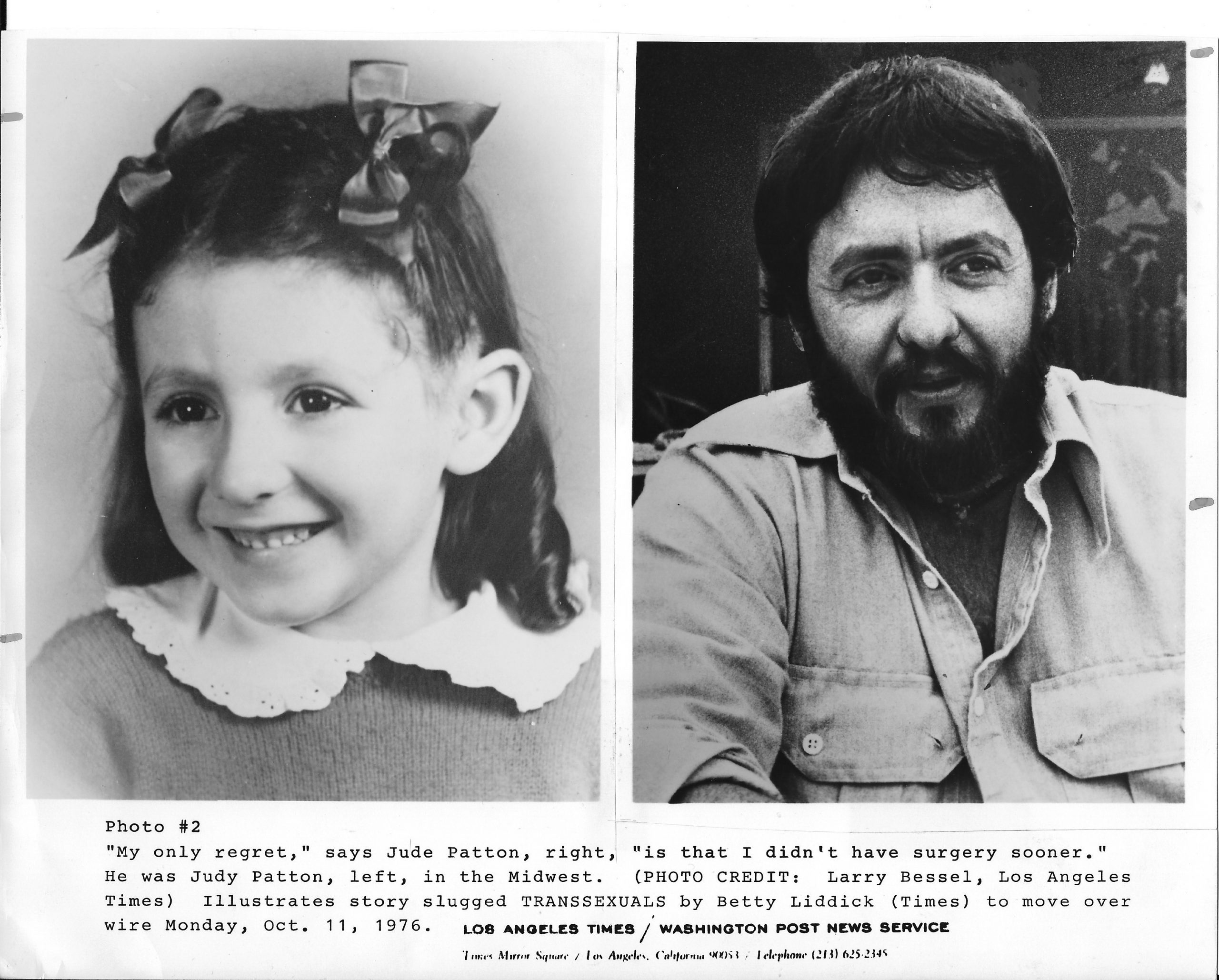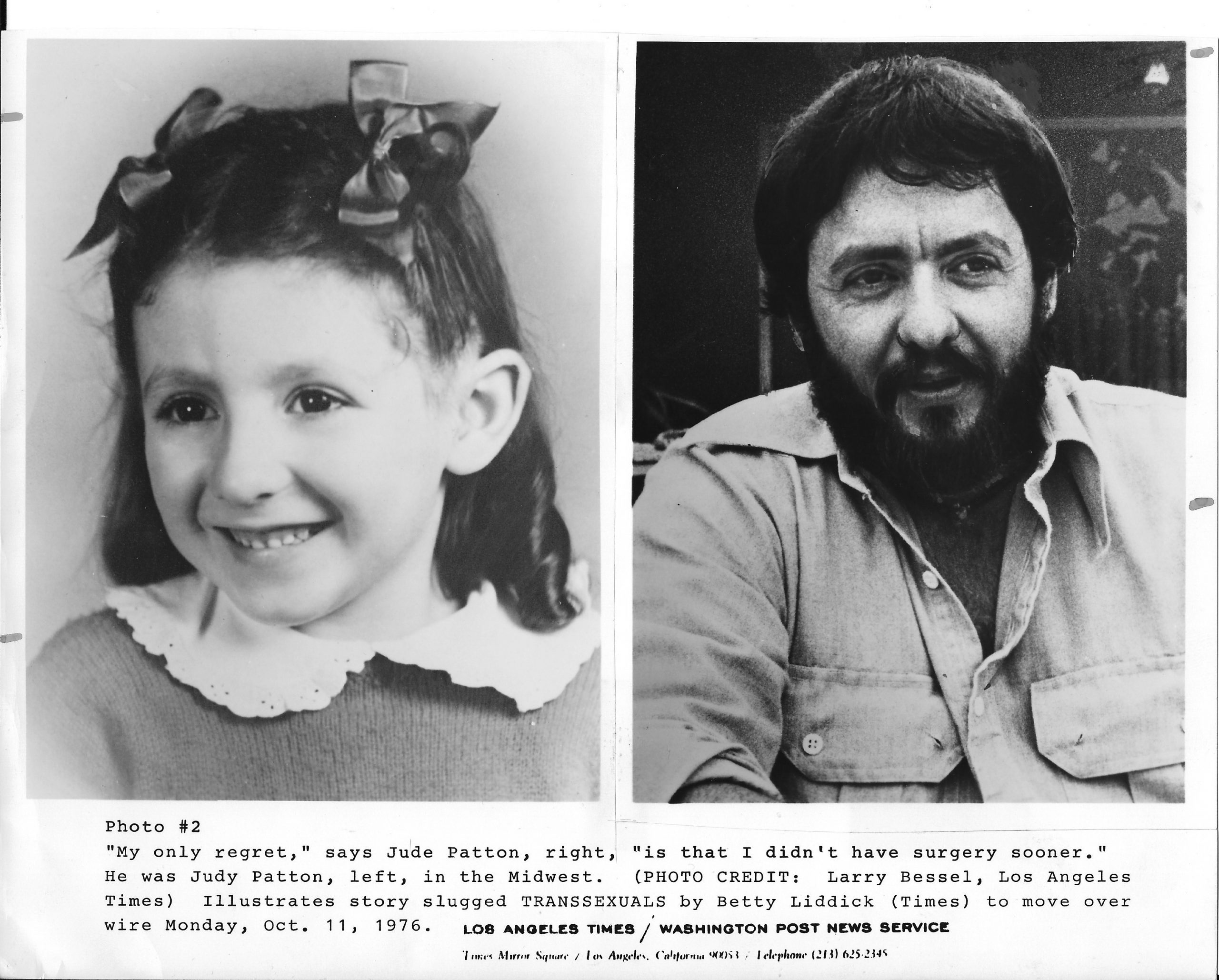 These photos of Judy and Jude Patton (l. to r.) appeared with "Transsexuals," a Los Angeles Times article by Betty Liddick.  The story was posted on the Los Angeles Times/Washington Post News Service on Monday, Oct. 11, 1976.  Photo of Jude was taken by Larry Bessel.  
Jude is one of the founding fathers of the trans-masculine community and he does not look back.  As the quote under the photo says, "My only regret is that I didn't have surgery sooner."  That is quite a statement for someone who started hormones 50 years ago in 1971 and had surgery at Stanford University Hospital in 1972 and 1973.
For many years Jude has been a healer.  Besides being a Physician Assistant for the past 40 years, he is also a Licensed Mental Health Counselor and Licensed Marriage and Family Therapist.  Jude recorded an oral history for the Physician Assistant History Society Online Collections Database.  You can listen to it on their site.
More recently Jude has become an editor and is co-editing TRANScestors: Navigating LGBTQ+ Aging, Illness and End of Life Decisions, a four volume series about transgendered people's experience of aging, with Margo Wilson.  Volume I: Generations of Hope and Volume II: Generations of Change are available now from TransGender Publishing.   Volume III: Generations of Pride and Volume IV: Generations of Challenge are in preparation.