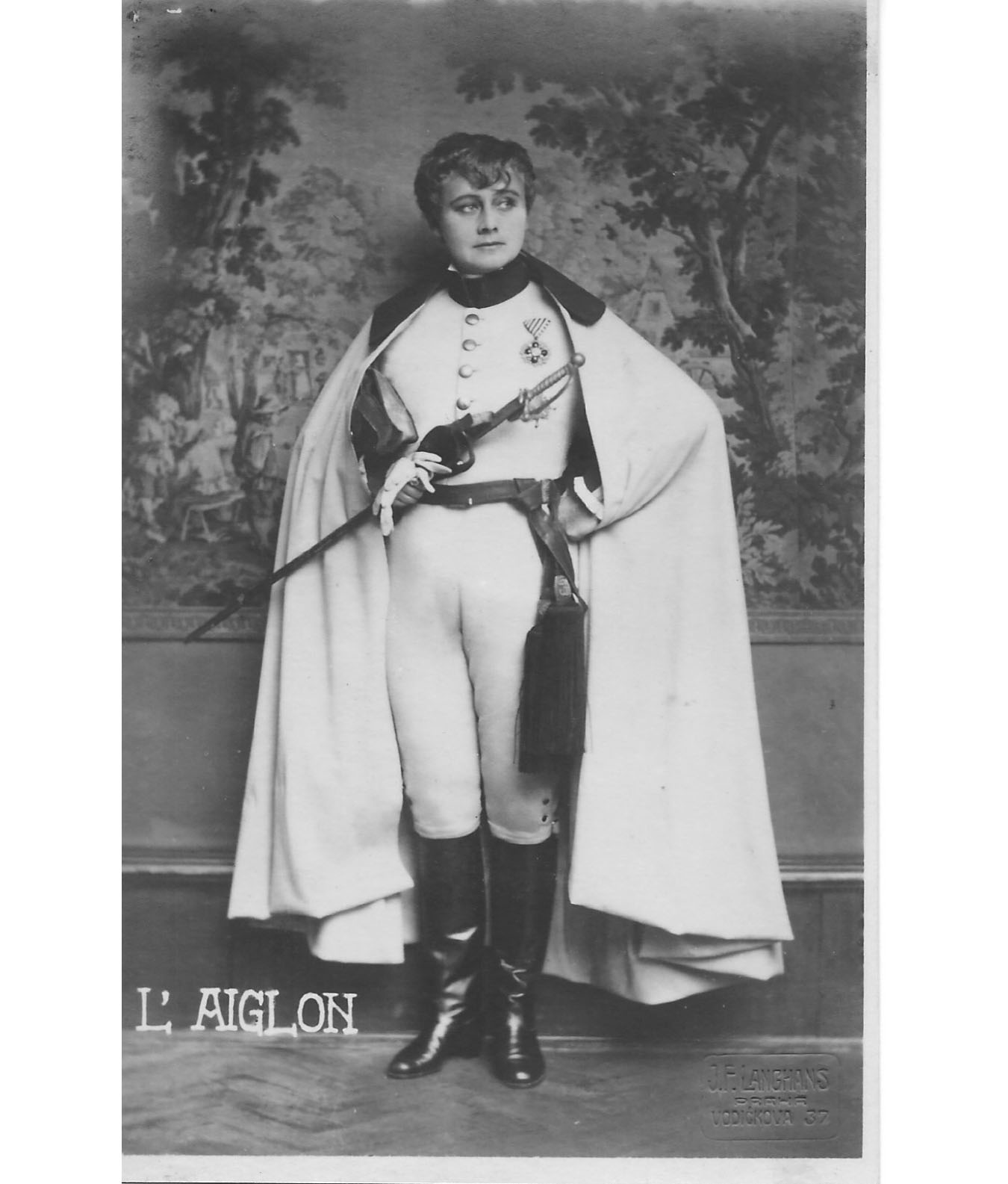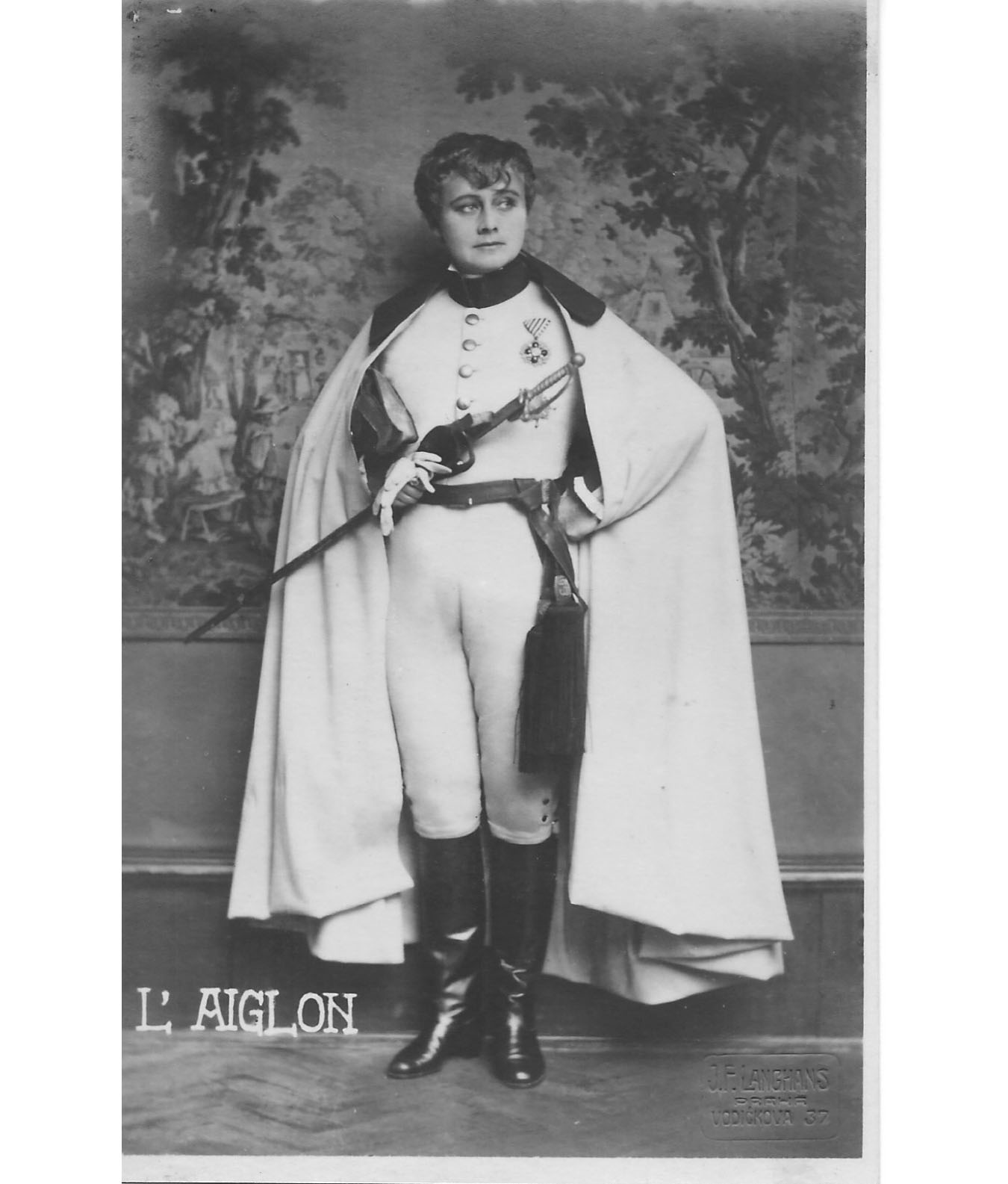 "Trouser roles," a common-place in both theater and opera, were written to be performed by male impersonators.  For example, Dr. Gabriel Eisenstein in Johann Strauss II's operetta "Die Fledermaus" is always played by a woman.  Female actors dress as men, at least part of the time, in Shakespeare's "Twelfth Night" and 'The Merchant of Venice."
This postcard is a photograph of Ema Destinova (1878 – 1930) in the title role of "L'Aiglon" ("The Young Eagle") by Edmond Rostand (1868-1918), author of "Cyrano de Bergerac."  Napoleon I's son was the young eagle, and the role was written for Sarah Bernhard.  This was not her only trouser role.  She performed Hamlet the year before.  Many women performed "L'Aiglon"after Bernhard, but I could not discover when Ema Destinova performed it.  She was more famous for her operatic soprano than her acting.  She recorded duets with Enrico Caruso and her portrait has graced the Czech Republic's 2,000 koruna banknote.
Now, please, turn your attention to Ema's trousers.  They are a striking example of how costume designers used trouser roles to reveal more of a woman's body than was permitted when costuming women for women's roles.  Remove the cape and the contours of very little below Ema's waist would be left to the imagination.  Not even a woman playing a prostitute would be as exposed.  So, costumes worn for trouser roles could be designed to titillate, or at least fascinate, the men in the audience and, of course, some of the women, too.