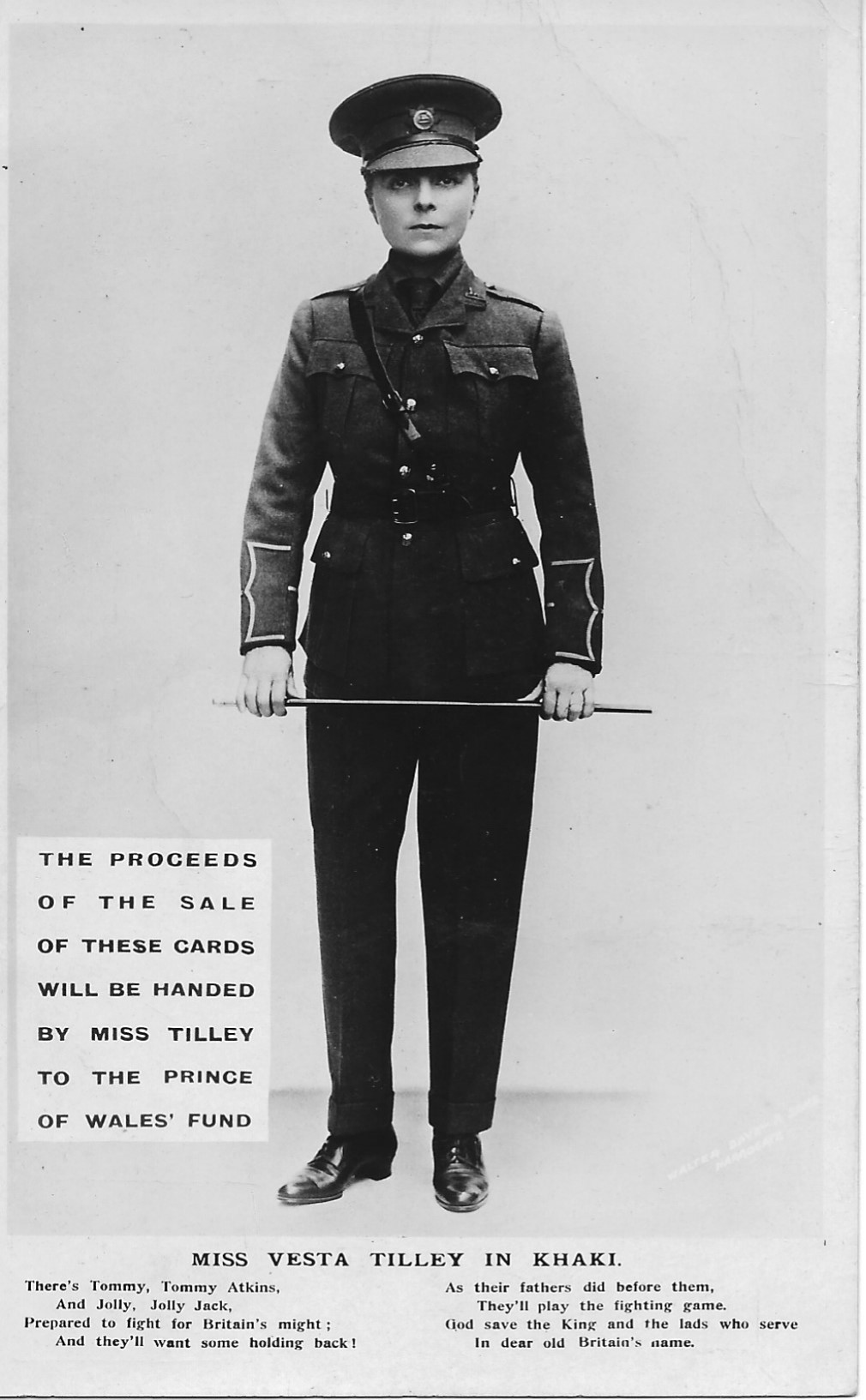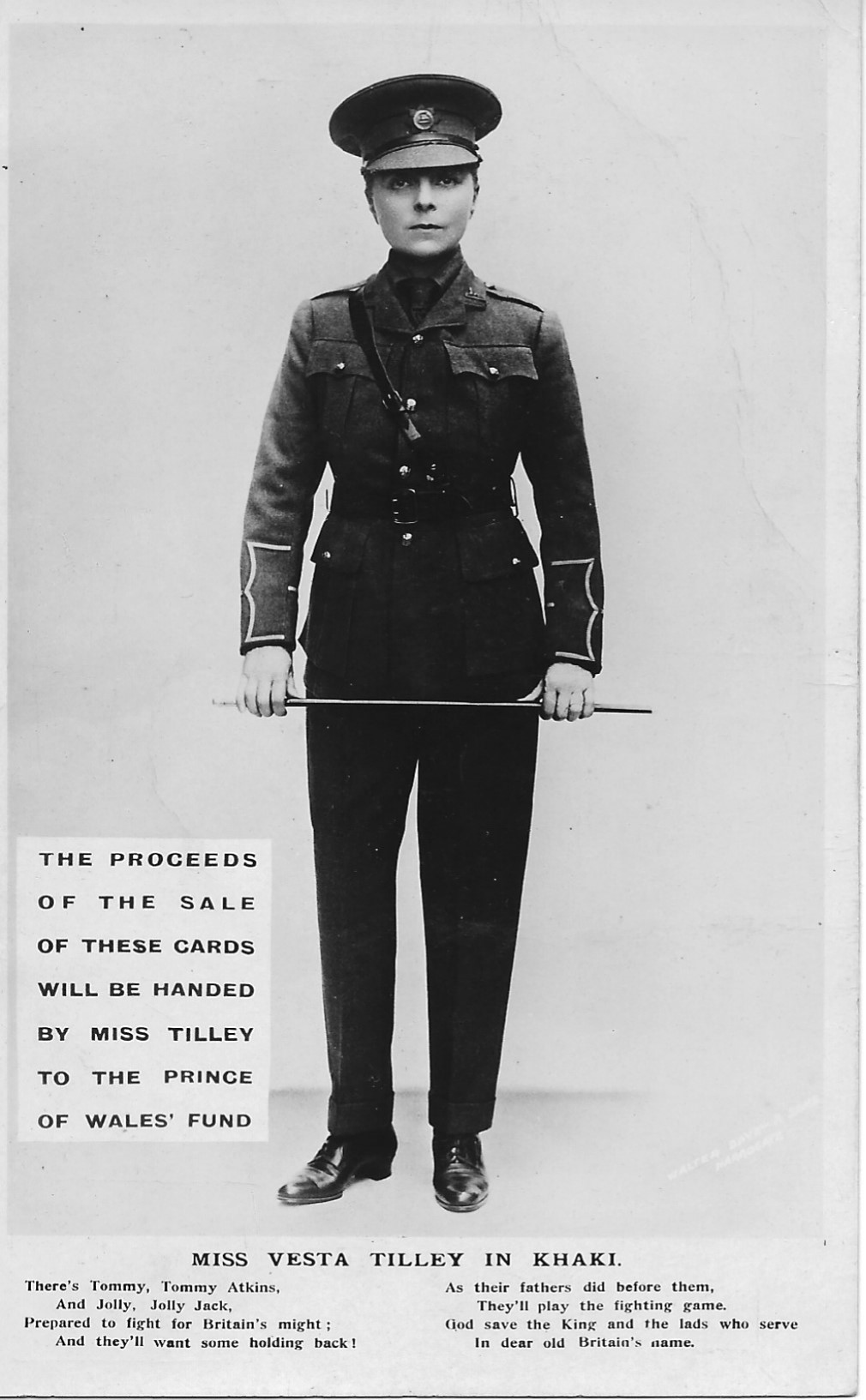 Born 1864, Vesta Tilley began performing in boys' clothes when she was six. One of the highest paid performers in English music hall, she appeared at World War I recruitment drive dressed as a soldier and sent the British off to war with songs like Jolly Good Luck to the Girl Who Loves a Soldier and The Army of Today's All Right.   
The lines below the photo brim with patriotism:
There's Tommy, Tommy Atkins,
And Jolly, Jolly Jack,
Prepared to fight for Britain's might;
And they'll want some holding back!
As their fathers did before them,
They'll play the fighting game.
God save the King and the lads who serve
In dear old Britain's name.
In 1912, she performed for Queen Victoria, becoming the first male impersonator to give  a Royal Performance. She made her farewell appearance at the London Coliseum on June 5, 1920, after performing as a male impersonator for more than 50 years.  The standing-room-only crowd gave her seventeen curtain calls and she was presented with a set of books bearing over a million signatures from her adoring fans.