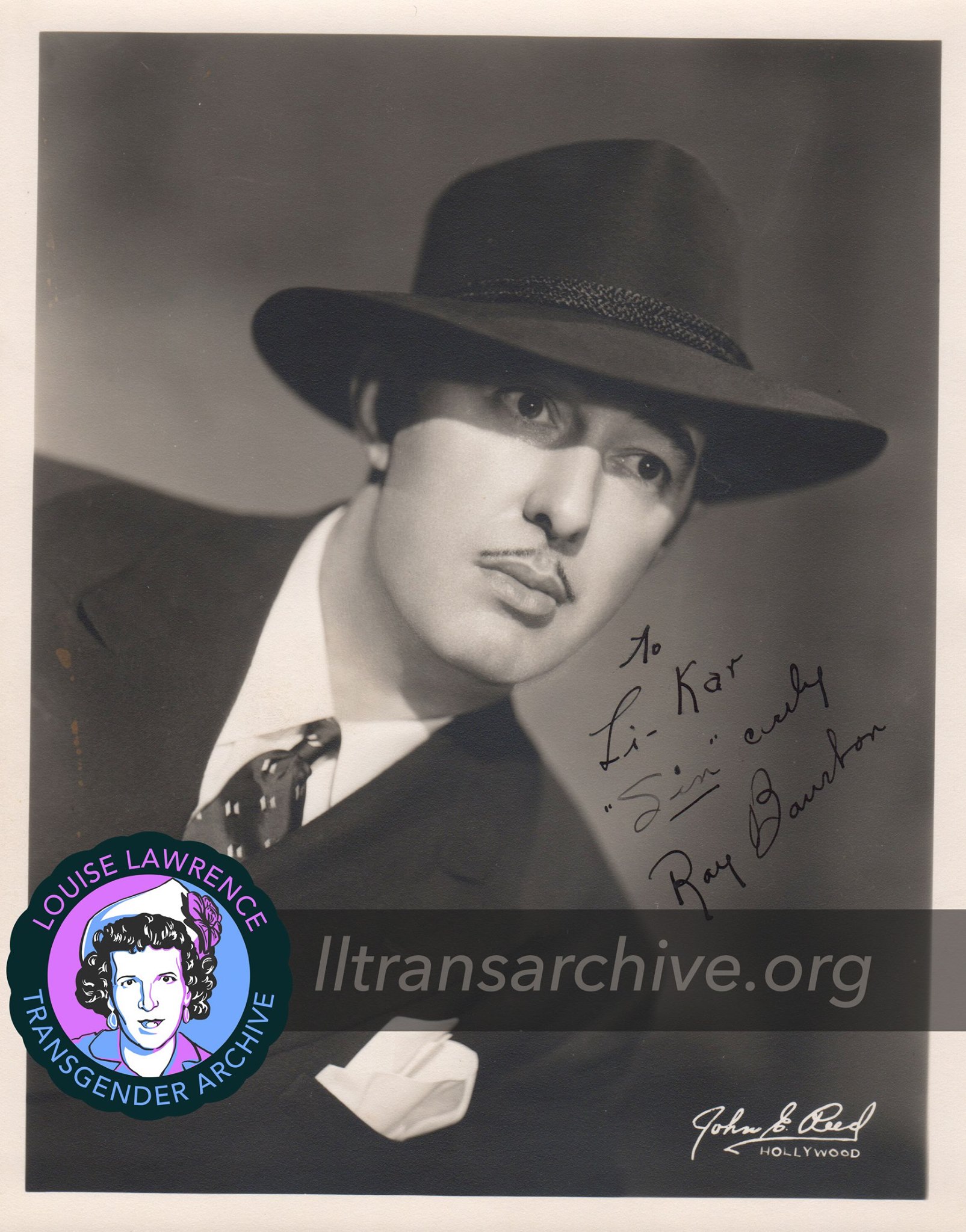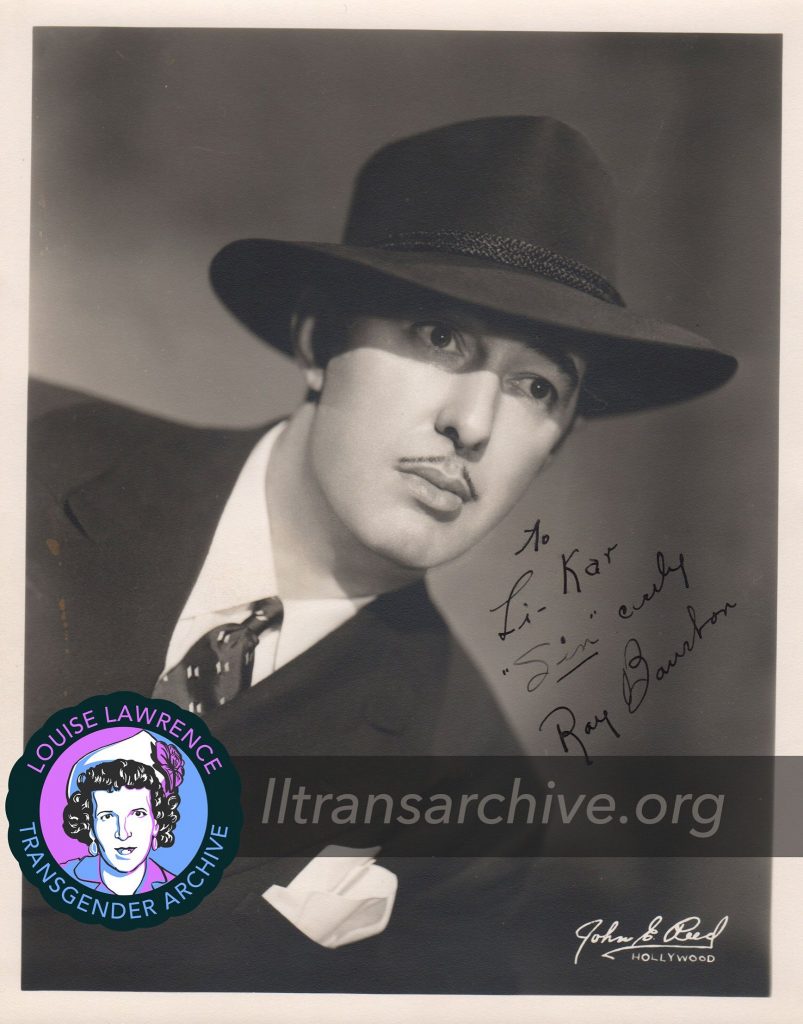 Comic and female impersonator Rae Bourbon (1892-1971) had a sixty-year theatrical career in a marginal profession not known for its longevity. Rae claimed to be the illegitimate son of European royalty and a U.S. expatriate, but was raised by foster parents near the Texas-Mexico border. Early on, Bourbon worked in and out of drag in vaudeville, silent movies, and female impersonation clubs. In the 1930s and 1940s, Bourbon played as a "pansy," wearing a tuxedo but retaining the flamboyance and shrieking wit. This photo from the LLTA archive is autographed to female impersonator Li Kar, who worked with Bourbon at Finocchio's in the early 1940s.
– Don Romesburg, chair, Women's & Gender Studies, Sonoma State University
 — with Don Romesburg and don romesberg.