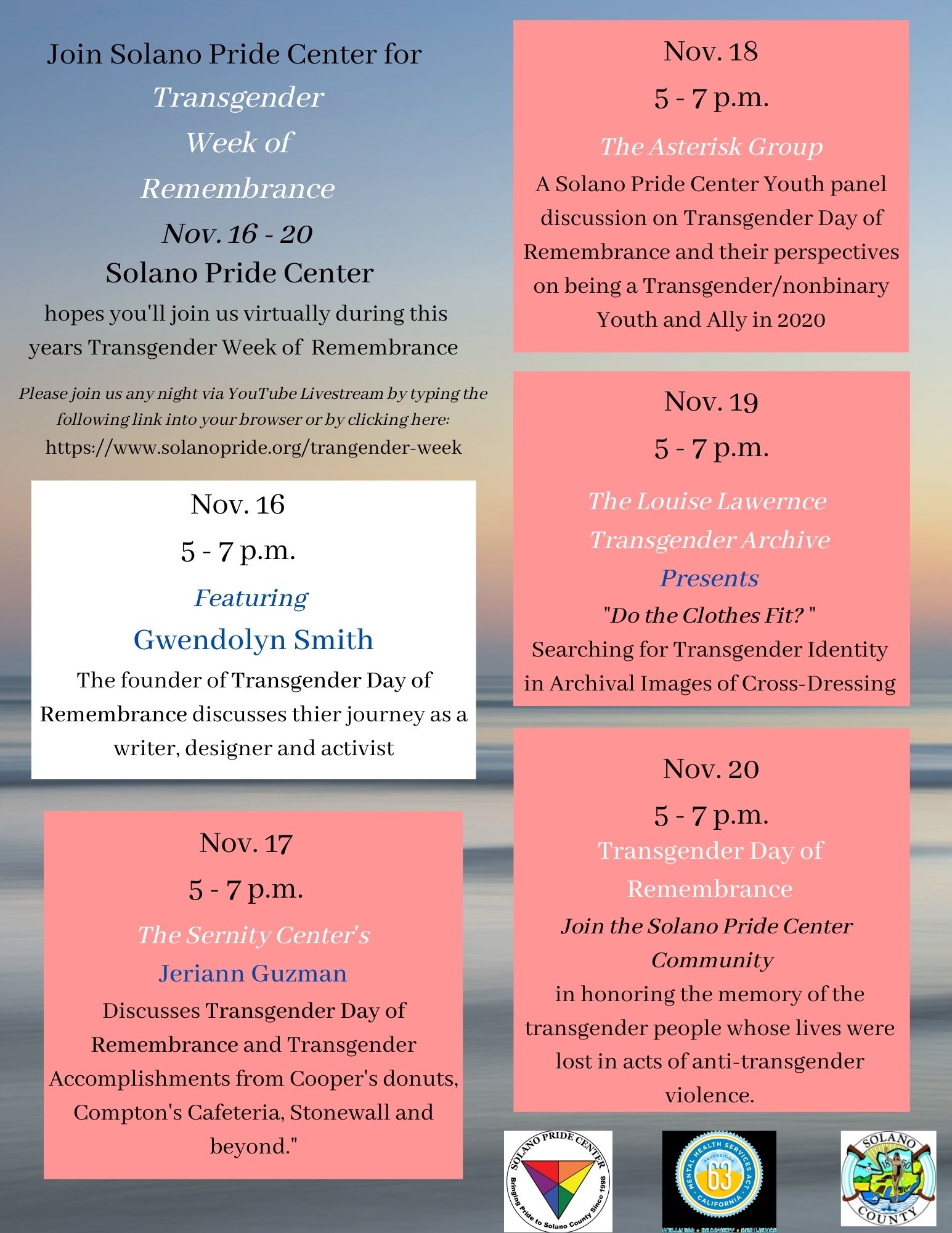 Solano Pride Center is expanding their Transgender Day of Remembrance observance
to a virtual Transgender Week of Remembrance. Two members of Louise's speakers
bureau are featured presenters.
Tuesday, Nov. 16 – GWENDOLYN ANN SMITH, the founder of Transgender Day of
Remembrance
Thursday, Nov. 18 – Do the Clothes Fit? – Searching for Transgender Identity in
Archival Images of Cross-Dressing, a highly illustrated talk by Ms. BOB DAVIS
All events are 5:00 – 7:00 pm West Coast time.
Please join us as we remember and honor our dead.