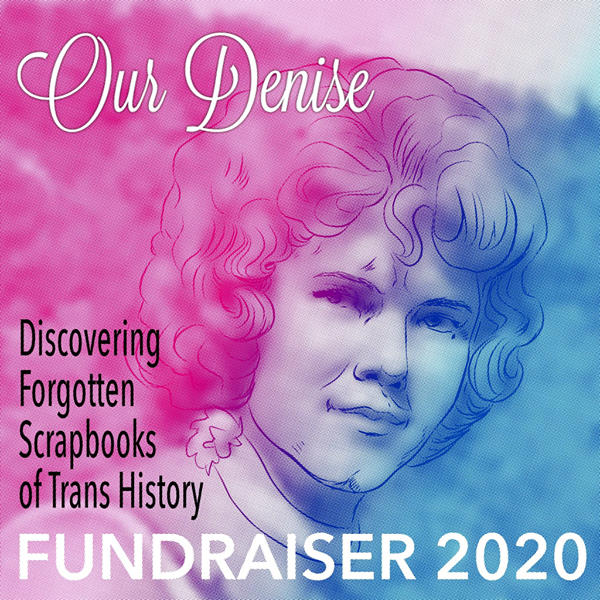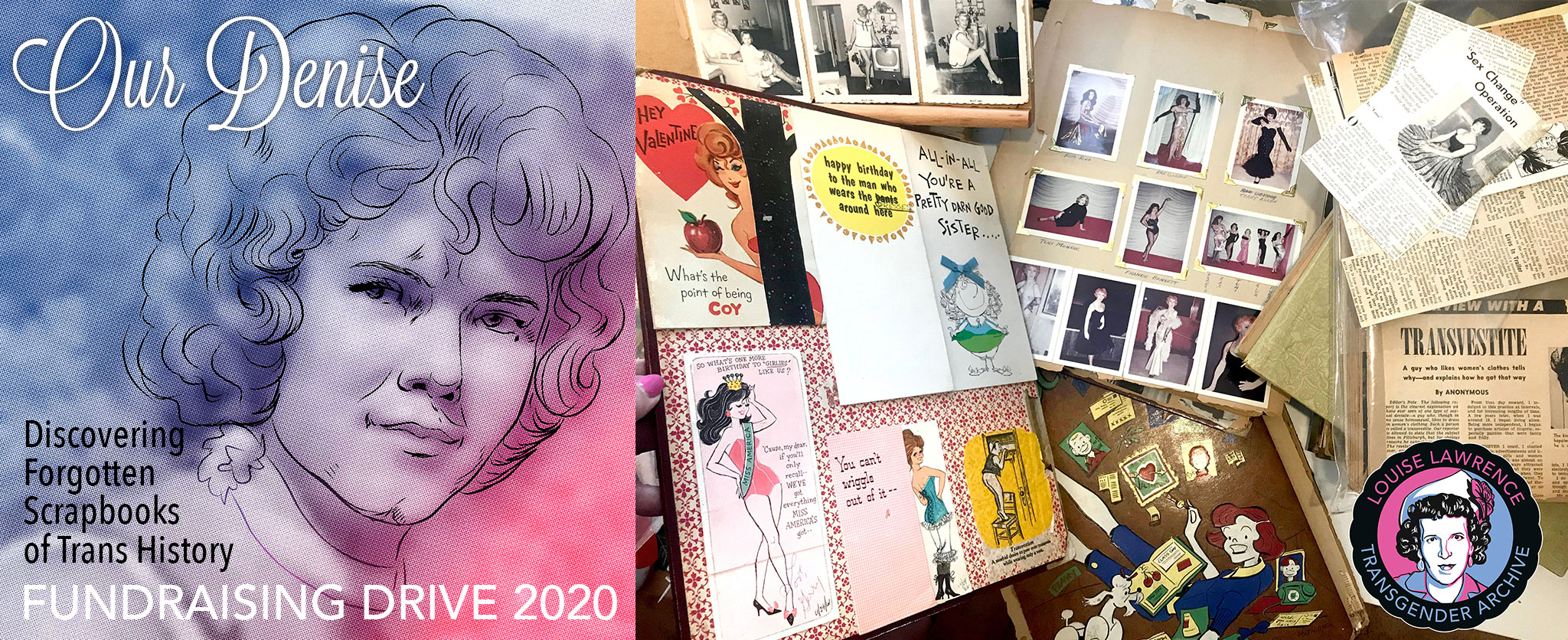 Join our $3,500 Fundraising Campaign for Denise's Scrapbooks
Louise Lawrence Transgender Archive has five scrapbooks, the personal archive of a trans woman named Denise, who compiled them in the 1960's and 1970's.  Denise's scrapbooks have inspired LLTA to create a unique online collaboration linking the scrapbooks to other relevant materials at Digital Transgender Archive at College of the Holy Cross in Worcester, MA; Transgender Archive at University of Victoria, BC, the world's largest trans archive, and Art Gallery of Ontario, holder of additional photographs of the same trans women from the personal archive of Susanna Valenti, proprietor of Casa Susanna.
When completed this research network will link relevant materials from the four sites, making photos and autobiographical writings by the trans women in the scrapbooks available free to researchers and others interested in transgender history. The network will provide intimate details and valuable insights into the lives of these mid-20th century American transgender women, more information than is available at any single archive in the world, virtual or brick-and-motor.  Essays will explain how Louise acquired the scrapbooks and how we identified Denise, who we believe was the cover girl for Transvestia, Vol. I, # 7, January 1961.Our goal is to raise $3,500, allowing LLTA to create this unique, exciting international collaboration. The money raised will be used for curating and designing the website, as well as purchasing archival storage containers for the scrapbooks themselves.Please donate to make these valuable artifacts of transgender history available free online.Your donation to the LLTA is tax deductible to the extent allowed by law thanks to our partnership with the GLBT Historical Society of San Francisco. Please help us carry out our mission to preserve our transgender history.