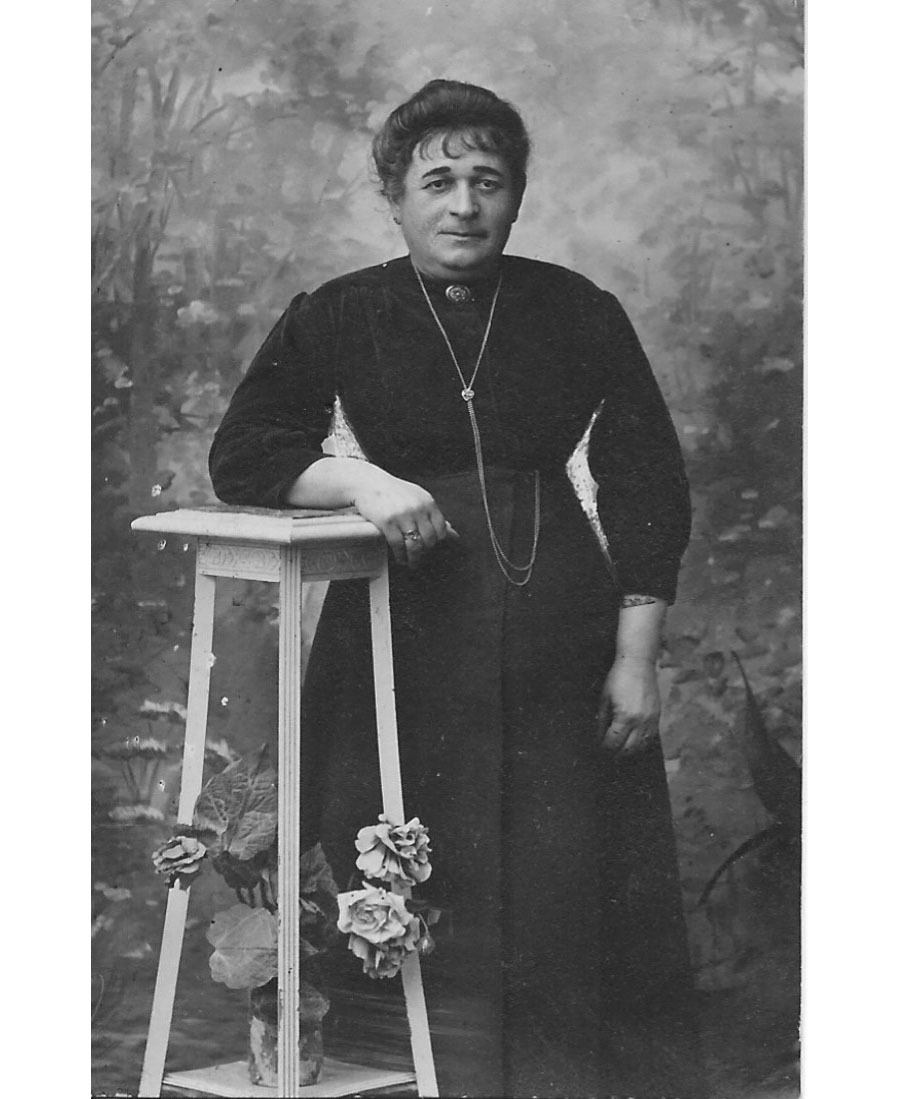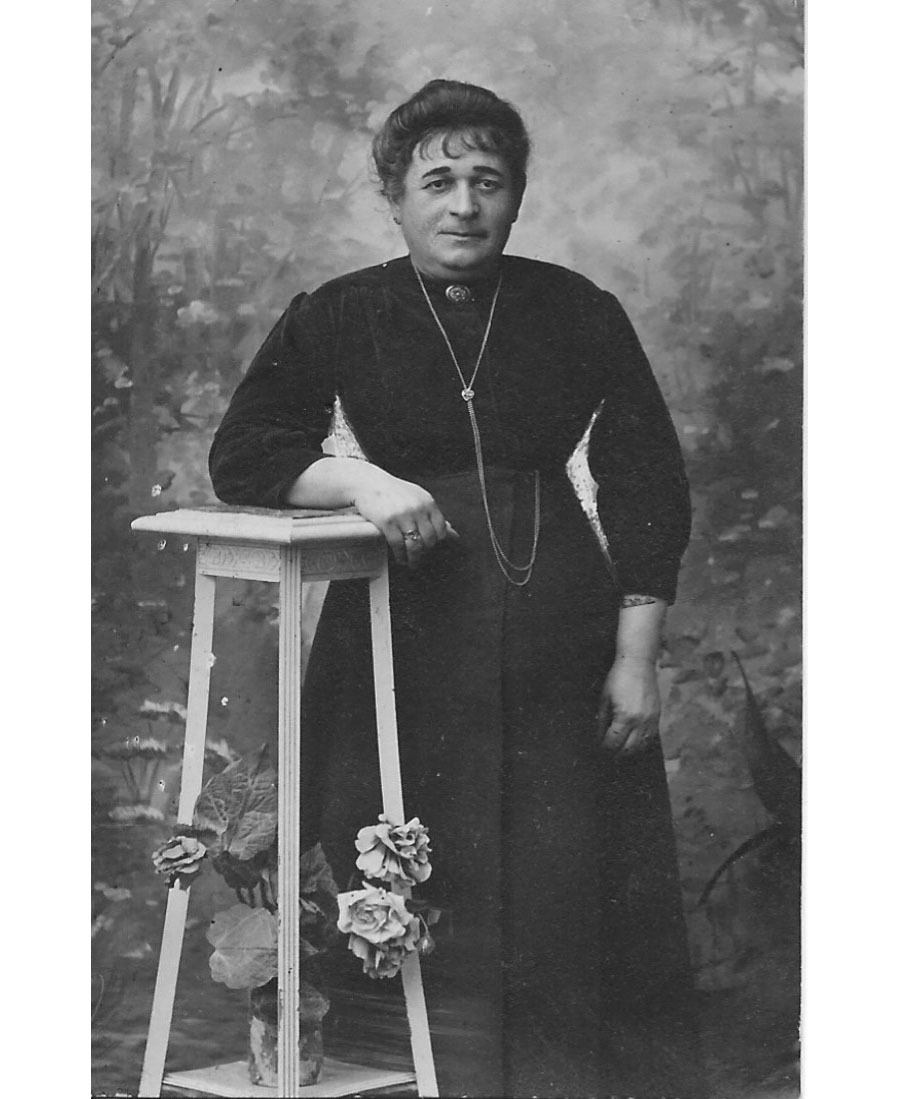 From the "scenic" backdrop and artificial flowers to the perfectly fitted dress and carefully curled bangs, this is a professionally posed portrait of someone who wanted to appear as feminine as possible.   The photograph itself is quite small, about 2.5" X 3.5" (6mm X 9.25mm).
The flea market dealer I bought this photo from was fooled.  He thought the subject was a woman and charged me $2.00 for it about 20 years ago.  He said he had scared his daughter with the photo, telling her, "This is my grandmother."
But the most charming element of the deception is that, even after all the care with the costume and coiffure, someone, probably the subject herself, did not find the image feminine enough.  They took a pin and scraped off the photographic print under the arms, revealing the white paper underneath to create the illusion of a slender, shapely waist and a bit of hip.